Health > Mens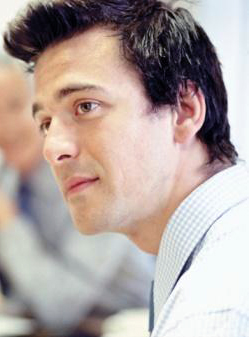 Hair loss - It is caused by increased sensitivity to male sex hormones in certain parts of the scalp, and is passed on from generation to generation....
Cholesterol & Heart Disease - High blood cholesterol is one of the risk factors for heart disease that you can do something about.
Stroke - A stroke is sometimes called a "brain attack."It can injure the brain like a heart attack can injure the heart....
Disorders Prostate - Prostitutes may account for up to 25 percent of all office visits by young and middle-aged men for complaints of the genital and urinary systems.
Kidney Infection In Adults - Diagnosis is made with a urine test to identify bacteria and formations of white blood cells, called casts, shaped like tubes in the kidneys.
Coronary Heart Disease - Many of these deaths could be prevented because CHD is related to certain aspects of lifestyle.
Loss of Urin Control - Loss of urine control, or urinary incontinence (in-CON-ti-nents), occurs in people of all ages, but is particularly common in older people. At least 1 in 10 persons age 65 or older suffer from incontinence.
Rhythm Disorder - An arrhythmia is a change in the regular beat of the heart. The heart may seem to skip a beat, beat irregularly, beat very fast, or beat very slowly.
Smoke - Learning why you smoke can teach you how to quit. Smokers use tobacco to fill many different needs.
Treatment Of Prostate Cancer - Decisions about prostate cancer treatment are complex. It may be helpful to have the opinion of more than one doctor.
Carpal tunnel syndrome: when work hurts - Depending on the cause and the severity, CTS is treated in different ways. The first step generally involves trying to relieve the underlying cause.
Low Blood Cholesterol - Now that you know about blood cholesterol, get set to lower it. All healthy regardless of their blood cholesterol level, should eat in a heart-healthy way.
Angina - Angina Pectoris ("Angina") is a recurring pain or discomfort in the chest that happens when some part of the heart does not receive enough blood.
Living with Lung Cancer - Living with a serious disease is not easy. Cancer patients and those who care about them face many problems and challenges.
Treatment for Depression - Of the mental disorders, depressive illnesses are among the most responsive to treatment. Advances in treatment have helped to alleviate and prevent the symptoms and complications of depression, enabling most persons to lead normal lives.
Living With Melanoma - Melanoma patients have an increased risk of developing new melanomas. Some also are at risk for a recurrence of the original melanoma in nearby skin or in other parts of the body.
Suicide - Suicide is a complex behavior usually caused by a combination of factors. Research shows that almost all people who kill themselves have a diagnosable mental or substance abuse disorder or both, and that the majority have depressive illness.
Prostates Treatment - Men who have BPH with symptoms usually need some kind of treatment at some time. However, a number of recent studies have questioned the need for early treatment when the gland is just mildly enlarged.